Harrold Youth Center Virtual Programming
Note: This event has already passed.
Feb 3 2021, 9 am - 3:40 pm
Feb 3 2021, 9 am - 3:40 pm
Check out the Virtual Programming at the Harrold Youth Center!!
Every day/week is different so be sure to check out the calendar!
Kits are available for pick-up every Tuesday at the HYC from 9:30AM - 4PM!
YOUTH CLASSES- 6th grade through 12th grade (in August, the rising 6th graders can join Youth Services programming).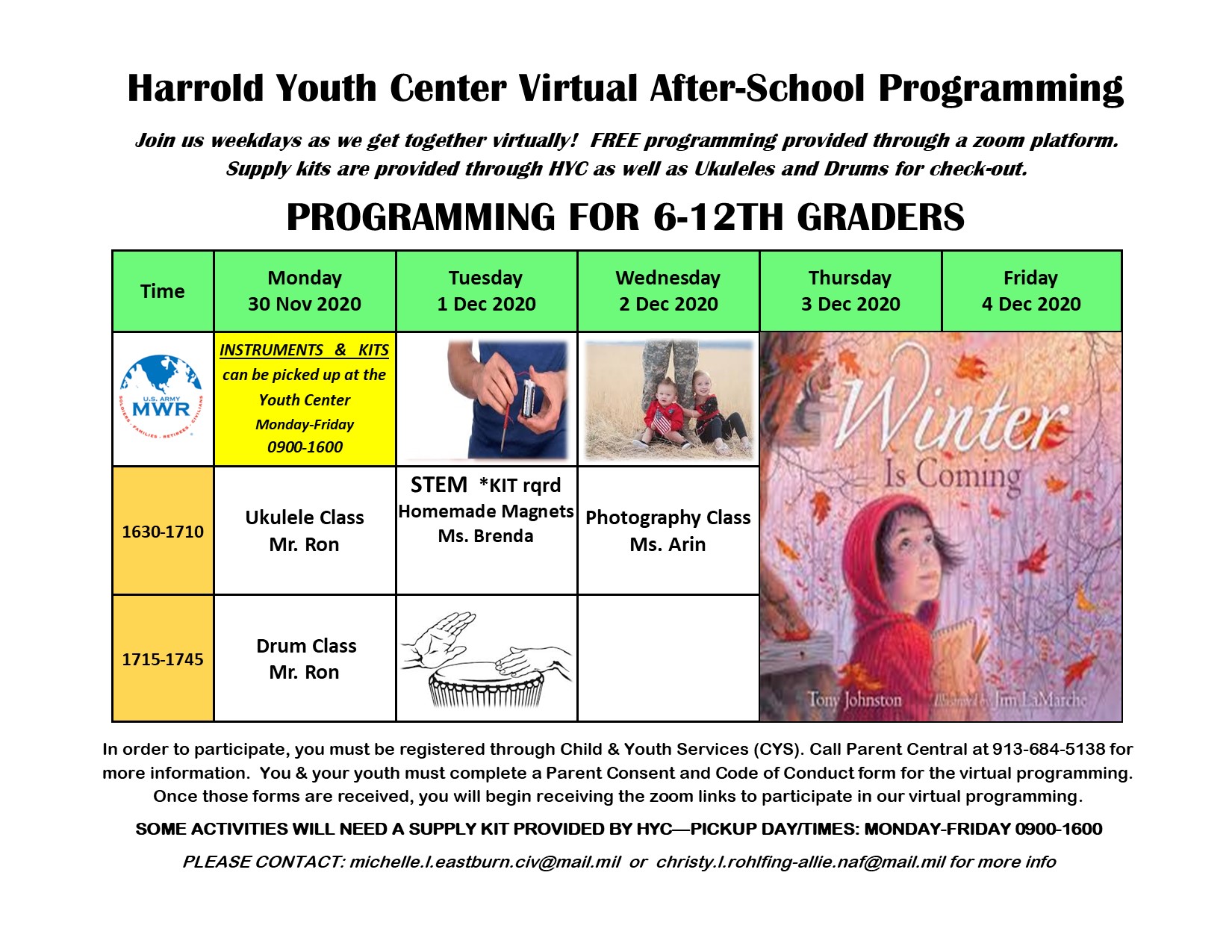 Registration Information
Registration through Child and Youth Services' Parent Central, 600 Thomas Ave, Rm 121 (Bldg #198) | (913) 684-5138/5137- please call for registration information. Once registered through Parent Central, Youth and Sponsor will need to complete a virtual Code of Conduct before receiving virtual calendars and Zoom links.
Harrold Youth Center

The HYC is CLOSED due to COVID-19!

Hours:

6th - 12th Grade

3:00pm-7:00pm

Monday - Thursday

3:00pm-9:00pm

Friday

2:00pm-8:00pm

Saturday

Christmas Eve, and Christmas Day