CYS is HIRING!
Note: This event has already passed.
May 14 2022 - Feb 10 1970
May 14 2022 - Feb 10 1970
Love kids? Want to make an impact on future generations? Check out a job with CYS! Great pay, retirement & 401K, flexible hours, insurance & education benefits, training & career progression, paid time off AND opportunities to transfer jobs WORLDWIDE. APPLY NOW!
We are currently looking for Child Youth Program Assistants, some benefits include:
· Starting salary $16.70 per hour
· Training tied to salary increases and promotions/Career progression
· Priority childcare placement and 20% discount on childcare fees
· Insurance coverage
· Paid time off (vacation & Sick)/Paid Federal Holidays
· Flexible work hours · Tax-free shopping privileges at AAFES
· Job transfer program worldwide through CEAT
· Access to MWR facilities to include gyms and pools
If you would like to apply for a position as a Child Youth Program Assistant, click here!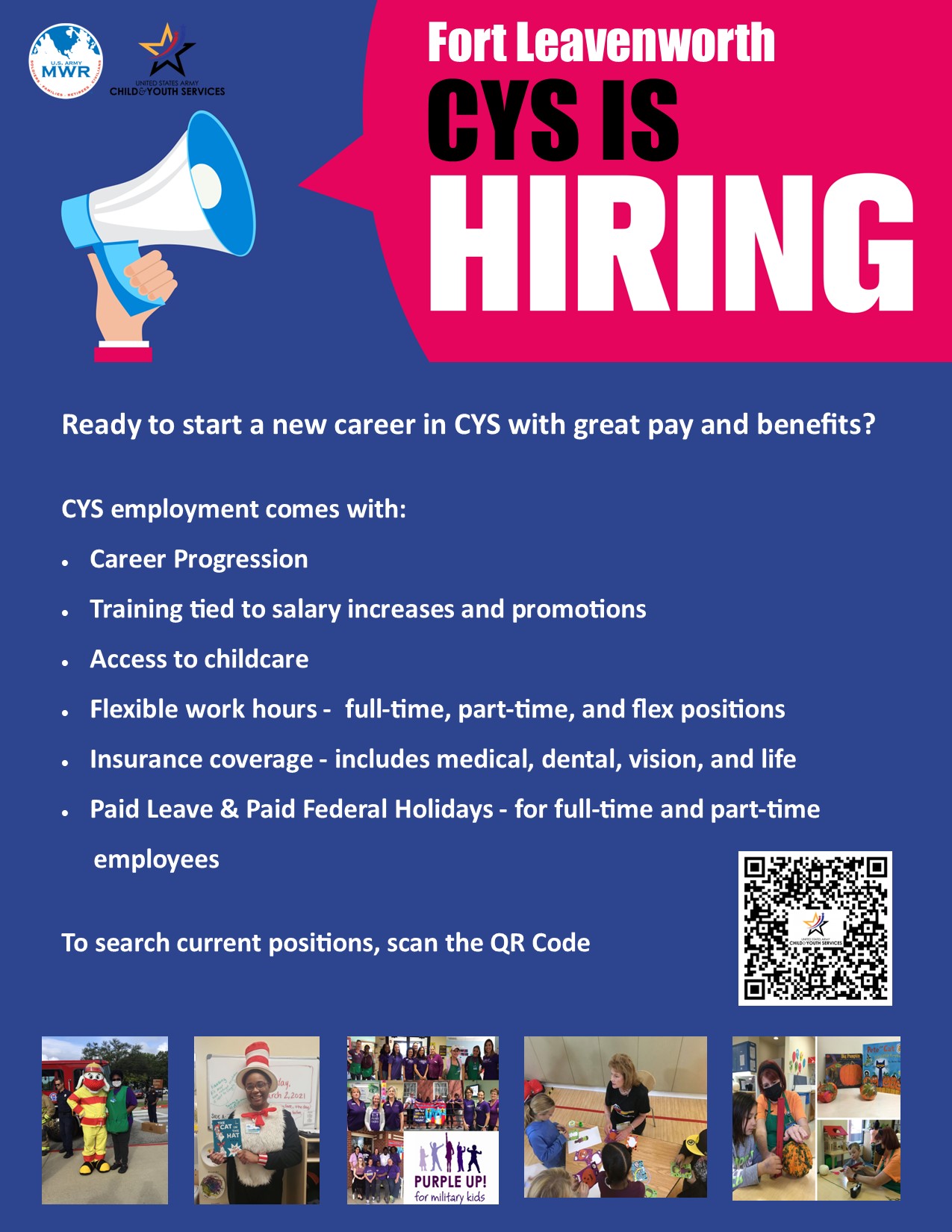 Registration Information
To view and or apply for current positions click here!
Parent Central and Outreach Services

Hours:

Christmas Eve, and Christmas Day