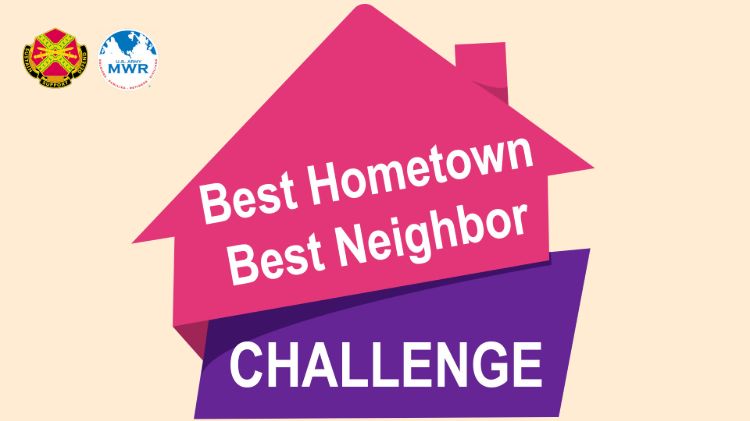 Best Hometown Best Neighbor Challenge
Note: This event has already passed.
Date: May 22 2020, 7 a.m.
GOOD NEWS!
We've extended this challenge through May 22!! If you haven't done your good deed do it now! It can be anything, picking up trash, or helping out a neighbor!
But, don't stop there if you see someone doing a good deed nominate them! We want to highlight the good deeds going on around our installation! 👍😍
Do at least one good deed,big or small, every day. Please record what it is you did each day. After the week is completed, turn in your list of good deeds to your Village Mayor. Winners will be chosen within the on-post Villages and each Village Winner will be recognized at a town hall by the Command Sergeant Major.