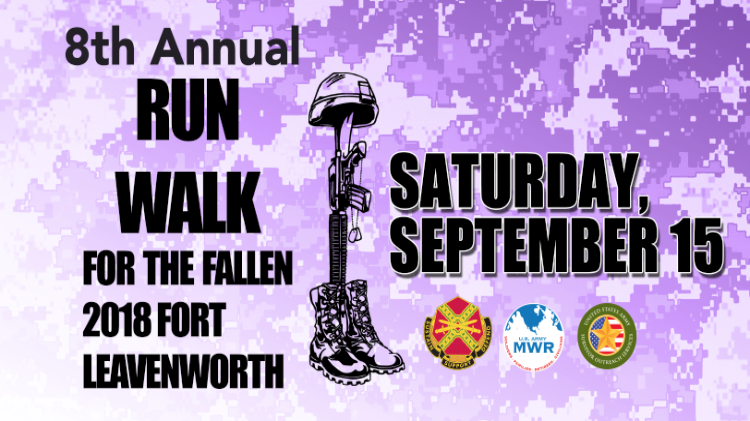 8th Annual Run Walk for the Fallen
Date: Sep 15 2018, 8 a.m.
All ages & abilities may participate for free! Everyone is welcome!
Be creative! Pictures, flags, unit guidons & small banners are encouraged!
The course is stroller & pet friendly.
This is a non-competitive run to honor those who are fallen but not forgotten.
We will see you there!
Registration Info
Registration starts at 6:30am
Contact