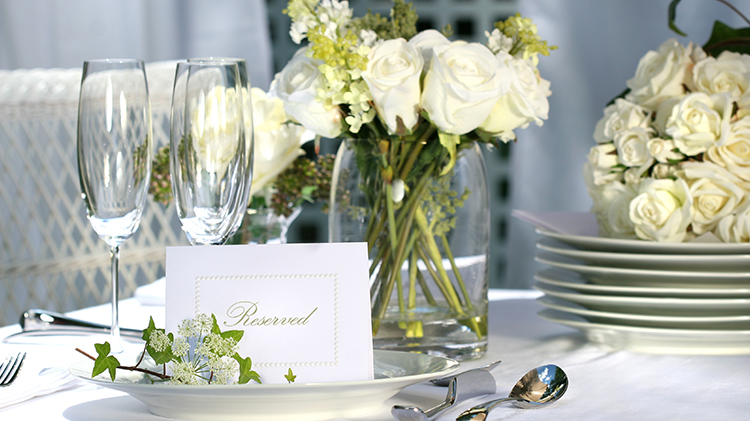 Wedding Receptions at the Frontier Conference Center
The Frontier Conference Center is a 50,000 square foot building nestled in the heart of Trails West Golf Course.  Most recently, The Frontier Conference Center has undergone extensive renovations to include a new heating and air conditioning system, state-of-the-art audio and visual equipment throughout the building, WiFi capabilities, complete restroom renovation, new tile flooring, carpet and a brand new paint job. 
The facility can accommodate groups of 10 to 500 people and is perfect for conferences, military formal events, wedding receptions, banquets, Hail and Farewells, training sessions and more! It has elegant dining rooms, a large and spacious ballroom, meeting rooms of various sizes, a solarium, and a cozy lounge.